Modern Tones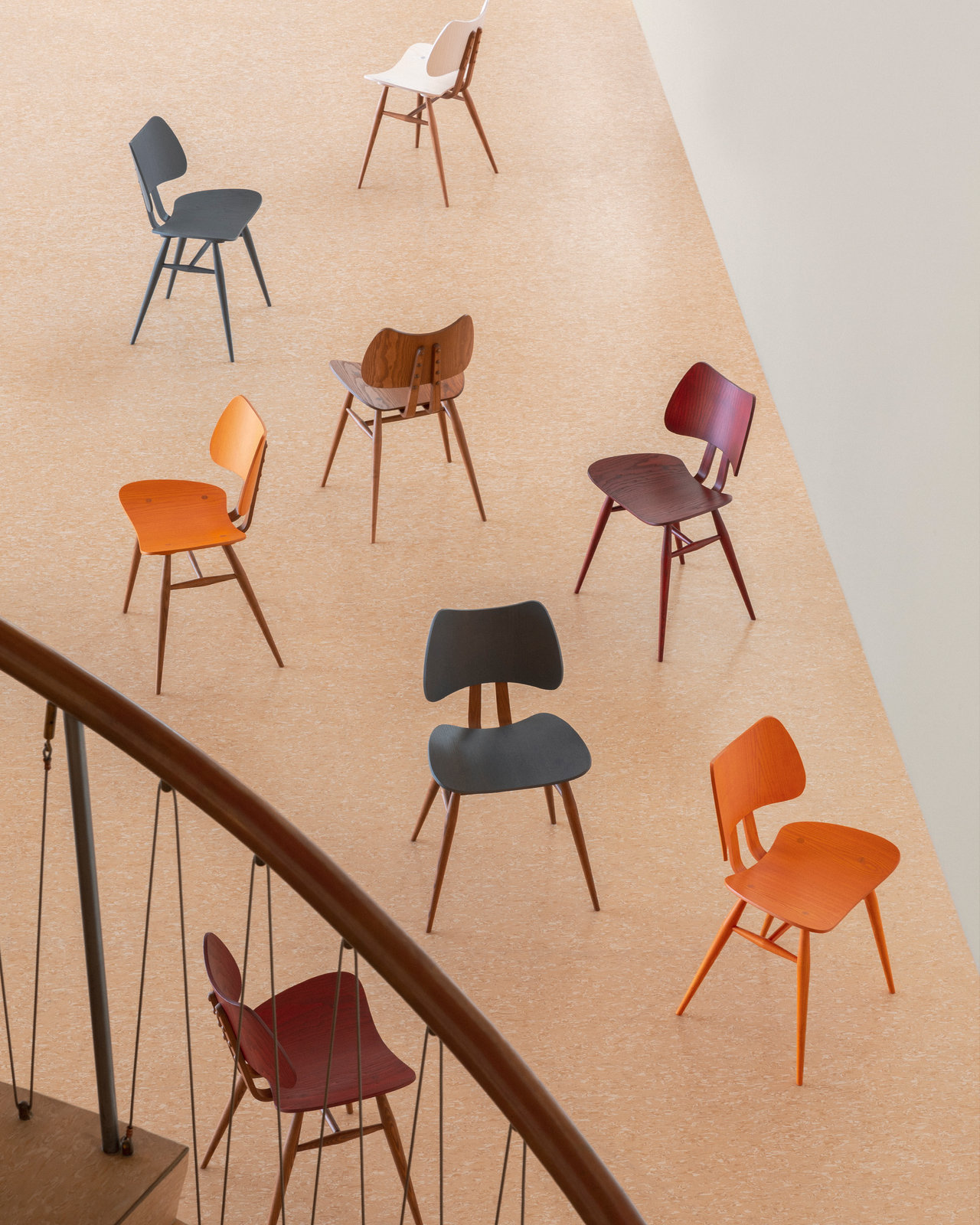 L.Ercolani Introduces MODERN TONES Curated by Christian Møller Andersen. Collection of bold New Stains Reinvents Heritage Through Modernist Color.
L.Ercolani, the brand committed to timeless design and a division of century-old British furniture manufacturer ercol, has released MODERN TONES, a carefully curated collection of three new stains developed by creative mastermind Christian Møller Andersen. The new palette harmoniously complements the quality construction and natural materials for which the brand is known, while breathing new life into the classics through striking color.
"The new tones marry the brand's historic past with L.Ercolani's forward-thinking approach through an intense use of color. I wanted to use Lucian's mid-century designs as a foundation and build upon this idea of tactile warmth with richer tones, atypical of the time the pieces were originally designed," said Christian Møller Andersen, Art Director.
MODERN TONES marks a strong and intentional break from tradition. Thoughtfully curated by Andersen specially for L.Ercolani, the new colors have modernist qualities: rich, warm and unique. The application is a tactile demonstration of how color, material, finish and treatment define the overall creative direction of L.Ercolani as a departure from ercol.
"Christian's work speaks for itself. He creates inspiring, aspirational imagery and designs, and has a point of view to be celebrated," said Ben Gaffney, VP of the Americas and International Design Development, L.Ercolani. "We're excited to partner with him in this capacity and transform these iconic works through color."
The new palette includes three colorful and inviting tones: Off White, Ochre, Warm Grey, Original, and Vintage Red. The new stains are transparent enough to highlight L.Ercolani's attention to craftsmanship and honor the natural wood grain, yet rich enough to provide impact and modernity to these hallmark pieces.
"After spending time on-location with Christian, I was amazed by his understanding of our brand's legacy and vision, and his holistic approach to art direction has been instrumental to the development and growth of L.Ercolani," said Henry Tadros, Director, L.Ercolani.
MODERN TONES launches May 20 and will be offered as new finishes on pieces from the Originals collection, as well as contemporary designs from L.Ercolani by ercol, available through select retail and showroom partners in North America.
PRESS ENQURIES
lercolani@theconsultancypr.com
@lercolanidesign | lercolani.com